Auction
Cristiano Ronaldo issued/worn shirt, UEFA Super Cup Real Madrid vs Sevilla
The Prize
Cristiano Ronaldo's match prepared/issued Real Madrid shirt!
This is the white home shirt prepared/worn by CR7 at the European Super Cup in 2014 against Sevilla, in Cardiff on August 12th, 2014.
CR7 scored both goals as Real Madrid beat Sevilla 2 - 0.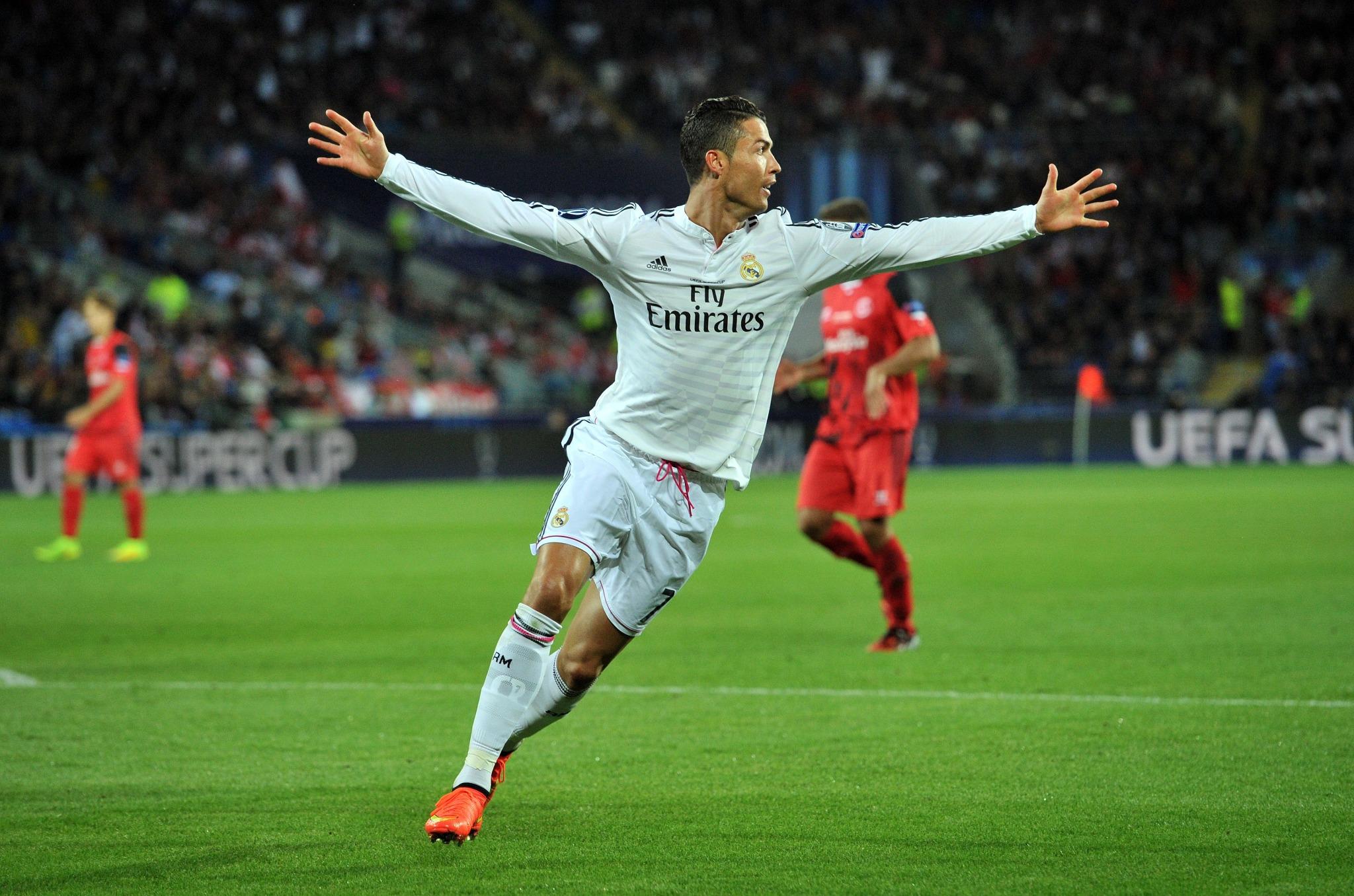 Characteristics:
- Worn white jersey with short sleeves
- Patch celebrating 10 Champions League (La Decima) applied on the left sleeve
- Official competition patch applied on the right sleeve
- Real Madrid crest on chest
- Heading on the match applied on the chest
- Name and number applied on the back
- #7 - Size 8
Leonardo Bonucci has decided to auction this item in aid of Live Onlus.
Win this item and support a fantastic cause!
---
Check out our new shop and choose the best way to display your memorabilia. Click here.
---
Conditions: The winner will be notified via email and will receive the item within 7 working days of the auction closing. Need more information? Email info@charitystars.com or ring us on 0203 301 5800.
Leave a dream! Make a change!
The Cause
Live Onlus is an Italian nonprofit organization created in June, 2008 by Andrea Zalamena with the participation of the soccer players Alessandro Lambrughi (former Livorno defender for six years) and Giacomo Bindi. Many soccer players have been involved in the charity over the years (Leonardo Bonucci, Pasquale Schiattarella, Miralem Pjanic, Daniele Rugani, Matteo Bruscagin, Elia Legati, Ermanno Fumagalli, Davide Di Quinzio, Alvaro Morata and many others), serving as the charity's testimonials.
Monza-based Live Onlus has been helping sports associations and local schools in the northern Italian towns of Monza and Brianza by donating defibrillators and sports equipment, and redoing fields.

Recently, Live Onlus has been donating defibrillators for its project "Cuore Batticuore - Un Defibrillatore per la Vita" aimed at having a defibrillator on every field.
Additional Details
Shipping
Talk To Us
For any questions, please get in touch
and we'll get back to you shortly.
Send message
Shipping