Auction
Pjanic match worn shirt, Juventus-Roma Serie A 2014/2015
The Prize
La maglia della Roma indossata da Miralem Pjanic!
Questa maglia è stata indossata dal calciatore romanista e scambiata a fine gara con Giorgio Chiellini, in occasione di Juventus-Roma di Serie A 2014/2015 del 5 Ottobre!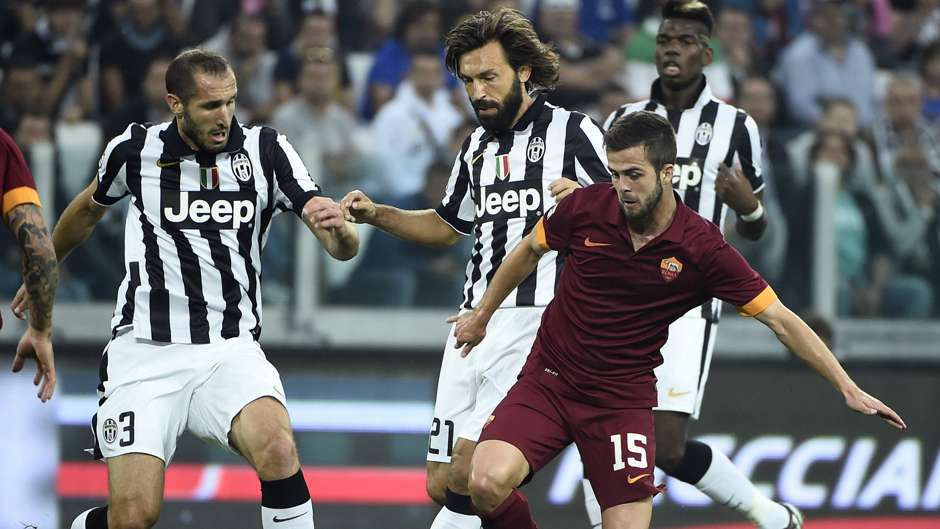 Caratteristiche:
- Maglia rossa indossata a maniche corte
- Etichetta interna di autenticità
- Etichetta interna applicata in sublimatico
- Stemma Roma ricamato sul petto
- Traforature laterali
- Patch ufficiale Serie A sulla manica destra
- Nome e numeri applicati in plastica sottile
- #15 - Taglia M
Giorgio Chiellini ha deciso di metterla all'asta per sostenere il progetto di ASD Total Sport.
Aggiudicandoti questo oggetto anche tu potrai contribuire a sostenere una buona causa!
---
Scopri inoltre il nostro nuovo shop: completa il tuo acquisto scegliendo le soluzioni migliori per conservare ed esporre al meglio la tua stupenda maglia. Clicca qui.
---
Condizioni: L'aggiudicatario verrà avvisato tramite email e riceverà l'oggetto entro 7 giorni lavorativi dalla chiusura dell'asta. Hai dubbi? Scrivi a info@charitystars.com o chiamaci allo 02 49762138.
Happy Charity!
The Cause
Insuperabili Onlus is a new organization for promoting sports among special needs children, started in Turin. Its team of experienced professionals is constantly engaged in the promotion of team sports like soccer to help children overcome cognitive, relational, emotional, behavioral and physical challenges.
A network of Soccer Schools - known as Insuperabili Onlus Academies - has been created throughout Italy. It aims to spread its philosophy and work methodology by guaranteeing a quality service for children with special needs directly in their cities. During the soccer season there's a strong relationship with the Academies thanks to the constant training of the Total Sport technical team. Small groups of 15-year-old boys and girls are supervised by technical and psychological head coaches.
Additional Details
Shipping
Talk To Us
For any questions, please get in touch
and we'll get back to you shortly.
Send message
Shipping