Auction
Match worn Buffon shirt, Sampdoria-Juventus swapped with Viviano
The Prize
Aggiudicati il modello grigio/nero della Juventus indossato dal portiere Gigi Buffon in occasione del match di Serie A 2015/2016 Sampdoria-Juventus, disputato il 10 Gennaio 2016 e terminato 1-2 per i bianconeri.
Al termine della gara, Gigi ha scambiato la sua maglia con quella del portiere blucerchiato Emiliano Viviano.
La maglia non ha subito lavaggi.
Si tratta a tutti gli effetti di un ritorno alle origini per il club bianconero, considerando la volontà di creare un parallelismo con l'epoca in cui a difendere i pali della Vecchia Signora era Dino Zoff.
Il modello della stagione 2015/2016 è infatti un omaggio allo storico portiere degli anni '70/'80.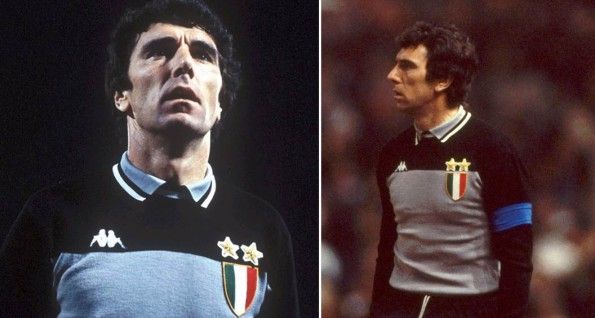 Caratteristiche:
- Maglia grigionera a maniche corte
- Indossata da Gigi Buffon
- Stemma della Juventus applicato sul petto
- Patch delle vittorie di Scudetto e Coppa Italia applicate sul petto
- Sponsor Adidas
- Patch Serie A Tim applicata sulla manica destra
- Unwashed
- Nome e numero applicati in plastica sottile
- #1, taglia 9
---
Punta ora e aiutaci a sostenere il progetto benefico di Arenbì Onlus.
---
Scopri inoltre il nostro nuovo shop: completa il tuo acquisto scegliendo le soluzioni migliori per conservare ed esporre al meglio il tuo stupendo oggetto . Clicca qui.
---
Condizioni: L'aggiudicatario verrà avvisato tramite email e riceverà l'oggetto entro 7 giorni lavorativi. Hai dubbi? Scrivi a info@charitystars.com o chiamaci allo 02 49762138.
Live a Dream, Make a Change
The Cause
Arenbì Onlus is a charitable non-profit association. Giulia, a doctor who collects sports jerseys, founded it in November 2012. With her passion she was able to bring sports, collecting and charity together.
Arenbì's charity activities are carried out through the achievements of support projects for difficult situations and are summed up in #FWCL4: iFeed, iWarm, iCare, iLearn, 4-Legged (helping animals).
Additional Details
Shipping
Talk To Us
For any questions, please get in touch
and we'll get back to you shortly.
Send message
Shipping