Auction
Roma-Milan Match-Day Transfer with the Team and 2 tickets
The Prize
Roma-Milan Match-Day Transfer with the Team and 2 tickets
This auction is for a fantastic experience at the Stadio Olimpico in Rome, during the Serie A 2015-2016 match between Rome-Milan, scheduled for Sunday 10 January 2016.
The winner of the auction, accompanied by a friend, will:
- Travel with the team the day before the match;
- Stay in the same hotel as the players;
- Have two seats reserved for them in VIP places at Stadio Olimpico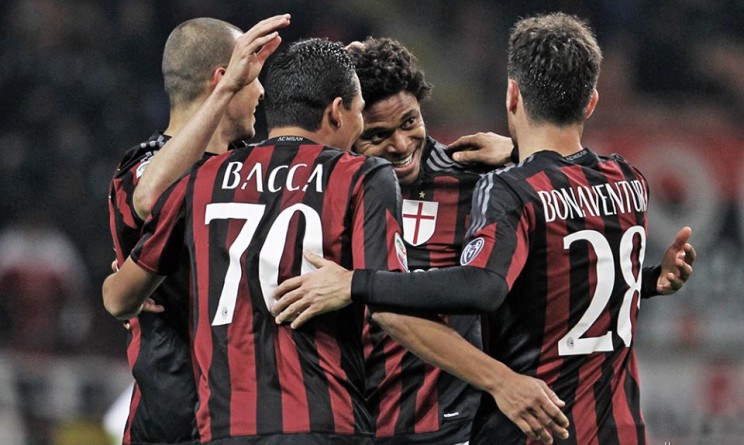 ---
Conditions: The successful bidder will be notified via email . The match will be held on Sunday, January 10, 2016 at the Stadio Olimpico in Rome. Need more information? Write to enquiries@charitystars.com or call us on 0203 301 5800.
Live a Dream, Make a Change
The Cause
Fondazione Milan is a charity that is part of the broader AC Milan Social Responsibility and Sustainability program. The foundation was established in 2003 with the aim of meeting the needs of local communities in difficult circumstances.
Over the years, they have helped people in need of education, housing and care.
In 2013, after ten years of experience, they decided to focus on projects using sports and its values to help disadvantaged young people to build a better future. They want to invest in the potential of these young people, enhance their skills and support their dreams, so that all young people might have the opportunity to develop their talents.
Additional Details
Shipping
Talk To Us
For any questions, please get in touch
and we'll get back to you shortly.
Send message
Shipping