Auction
Buffon Juventus shirt, Serie A 2015/2016 - signed
The Prize
Maglia della Juventus di Gigi Buffon!
Aggiudicati la maglietta ufficiale del portiere Gigi Buffon, capitano della Juventus e della Nazionale Italiana.
Si tratta a tutti gli effetti di un ritorno alle origini per il club bianconero, considerando la volontà di creare un parallelismo con l'epoca in cui a difendere i pali della Vecchia Signora era Dino Zoff.
Il modello della stagione 2015/2016 è infatti un omaggio allo storico portiere degli anni '70/'80.
Gigi ha inoltre autografato questo fantastico cimelio, rendendolo ancora più unico.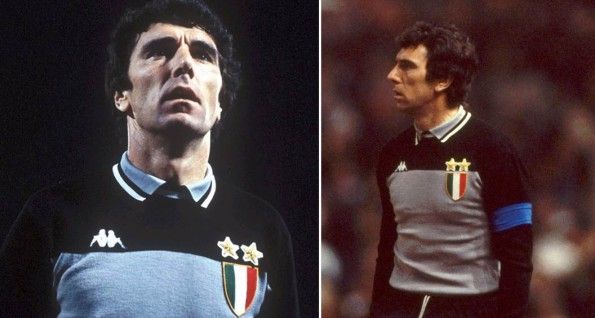 Caratteristiche:
- Maglia da store grigionera a maniche corte
- Stemma della Juventus applicato sul petto
- Patch delle vittorie di Scudetto e Coppa Italia applicate sul petto
- Sponsor Adidas
- Patch Serie A Tim applicata sulla manica destra
- Nome e numero applicati in plastica sottile
- Autografo di Gigi Buffon sul retro
- #1, taglia XL
---
Fai la tua offerta e aiutaci a sostenere il progetto benefico di ASD Total Sport.
---
Scopri inoltre il nostro nuovo shop: completa il tuo acquisto scegliendo le soluzioni migliori per conservare ed esporre al meglio il tuo stupendo oggetto . Clicca qui.
---
Condizioni: L'aggiudicatario verrà avvisato tramite email e riceverà l'oggetto entro 7 giorni. Hai dubbi? Scrivi a info@charitystars.com o chiamaci allo 02 49762138.
Live a Dream, Make a Change
The Cause
Insuperabili Onlus is a new organization for promoting sports among special needs children, started in Turin. Its team of experienced professionals is constantly engaged in the promotion of team sports like soccer to help children overcome cognitive, relational, emotional, behavioral and physical challenges.
A network of Soccer Schools - known as Insuperabili Onlus Academies - has been created throughout Italy. It aims to spread its philosophy and work methodology by guaranteeing a quality service for children with special needs directly in their cities. During the soccer season there's a strong relationship with the Academies thanks to the constant training of the Total Sport technical team. Small groups of 15-year-old boys and girls are supervised by technical and psychological head coaches.
Additional Details
Shipping
Talk To Us
For any questions, please get in touch
and we'll get back to you shortly.
Send message
Shipping