Auction
An evening with the football legend, Sir Bobby Charlton
The Prize
Spend an incredible evening with Sir Bobby Charlton and friends.
Find A Better Way's gala dinner is held at the magnificent Rosewood Hotel in central London. Expect a top-quality dinner and brilliant entertainment, ensuring a night you will never forget. Most importantly, you will meet the 1966 World Cup winner, Sir Bobby Charlton. Listen to his anecdotes, be inspired by his passion for Find A Better Way and revel in this once in a lifetime opportunity. Along with Sir Bobby, there are confirmed VIPs and celebrities that are sure to impress.
Rubbing shoulders with the stars, fine dining and fabulous entertainment will provide the perfect night in the fantastic setting of the Rosewood Hotel. Attending the gala dinner will also give you an insight into the fantastic work that Find A Better Way does.
Find A Better Way's charity dinner is on Thursday the 23rd of October at the Rosewood Hotel, located near Covent Garden. The reception commences at 7pm with the Rosewood's world-renowned canapés, and carriages are at midnight. The auction winner will receive 2 tickets on a fantastic table.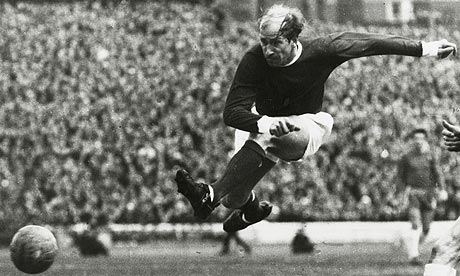 How it works: the winning bidder will be notified via email and will receive information on the event ASAP after the auction has been closed. Need more information? Write to enquiries@charitystars.com or call us on 0203 301 5800.
Start bidding, have a night to remember and support Find A Better Way!
The Cause
To rid the world of the effects of landmines by harnessing cutting edge technology.
Find A Better Way strives to develop and exploit technology, facilitate education and provide humanitarian assistance to victims and their families in order to reduce future injuries, alleviate hardship and ultimately negate the effects of landmines and Explosive Remnants of War.
Landmines remain dormant waiting to kill decades after the conflicts they were used in have finished. Over 1,000,000 civilians have been killed or severely injured since 1975 with 110,000,000 active landmines remaining in over 67 countries spanning Columbia to Vietnam.
Find A Better Way's innovative and unique programmes include: developing new, safer, faster and cheaper demining technology; pioneering groundbreaking research into the creation of new limbs for amputees; and educating children and adults at risk.
Clear Landmines, Clear Futures.
Follow Find A Better Way on twitter
Additional Details
Shipping
Talk To Us
For any questions, please get in touch
and we'll get back to you shortly.
Send message
Shipping