Auction
Biglia match issued shirt, Lazio Parma Serie A 2014/2015
The Prize
La maglia della Lazio di Biglia!
Si tratta della seconda maglia preparata per il centrocampista argentino in occasione del match di Serie A Lazio-Parma, giocatasi allo stadio Olimpico il 29 aprile 2015 e conclusosi con il punteggio di 4-0 per i biancocelesti.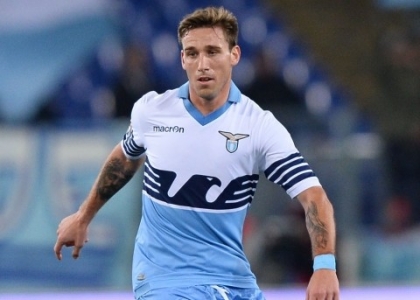 Caratteristiche:
- Maglia bianco-celeste away preparata a maniche corte
- Stemma Lazio ricamato sul petto
- Patch Serie A appliacata sulla manica destra
- Nome e numero applicati in plastica sottile
- #20 - Taglia M
---
Alessandro Lucarelli ha deciso di mettere a disposizione l'oggetto per sostenere il progetto di Arenbì Onlus.
---
Scopri inoltre il nostro nuovo shop: completa il tuo acquisto scegliendo le soluzioni migliori per conservare ed esporre al meglio il tuo stupendo oggetto . Clicca qui.
---
Condizioni: L'aggiudicatario verrà avvisato tramite email e riceverà l'oggetto entro 7 giorni lavorativi. Hai dubbi? Scrivi a info@charitystars.com o chiamaci allo 02 49762138.
Live a Dream, Make a Change
The Cause
Arenbì Onlus is a charitable non-profit association. Giulia, a doctor who collects sports jerseys, founded it in November 2012. With her passion she was able to bring sports, collecting and charity together.
Arenbì's charity activities are carried out through the achievements of support projects for difficult situations and are summed up in #FWCL4: iFeed, iWarm, iCare, iLearn, 4-Legged (helping animals).
Additional Details
Service and Shipping Charges
Service and Shipping Charges